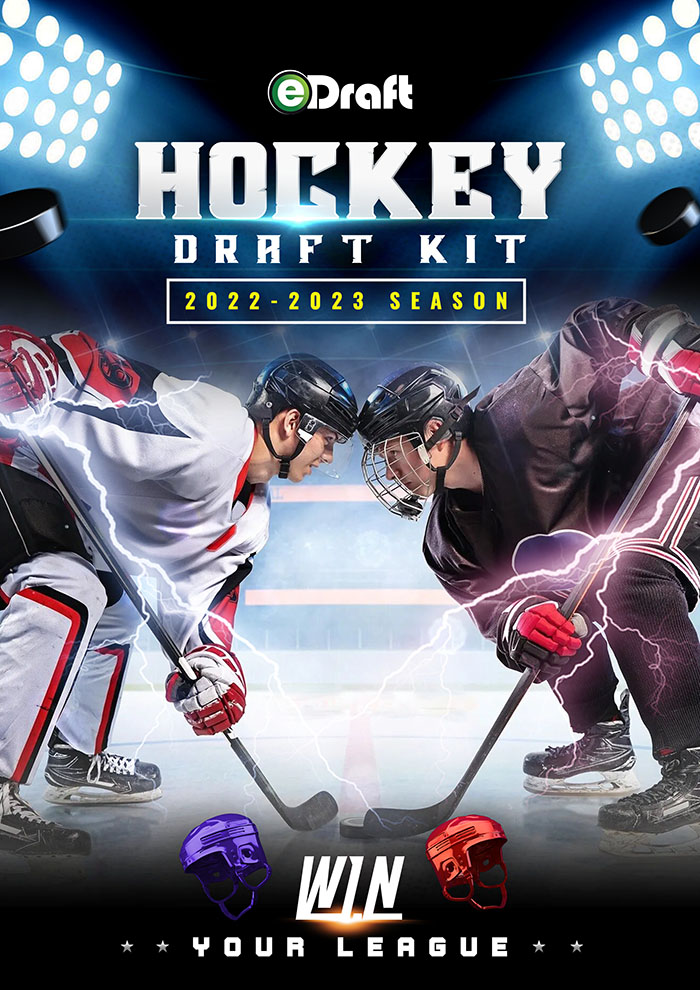 The eDraft Kit has a customizable spreadsheet and primer guide so you'll be well-prepared for this year's draft. Identify key sleepers and under-hyped prospects ready to break out!

Spreadsheet with Customizable Player Rankings
Data model that uses advanced stats, line combinations, special teams contributions to find you league winners
Detailed projections for over 400 NHL players including projected lineups, special teams contributions, offensive zone starts and more advanced breakdowns for all 32 teams.
PDF Draft Kit
» Click here to get the latest Draft Kit, instantly!